Description
Assorted Quartet pens
Using the right pens for your Lightboard is essential to aid your writing and ensure your drawings are brightly lit up on the board.
These Quartet pens have proven popular with the Lightboard community because of how well they work with Lightboards. Each pen features a fine-tip point to deliver thin lines for detailed drawing on the board, and specialist ink delivers a bold colour that is then brightly lit up. Pens include an ink gauge, so you know how much ink is left.
Your writing from the dry-erase markers can be easily removed using water, and our commercial squeegee, to keep your Lightboard clean and easy to maintain.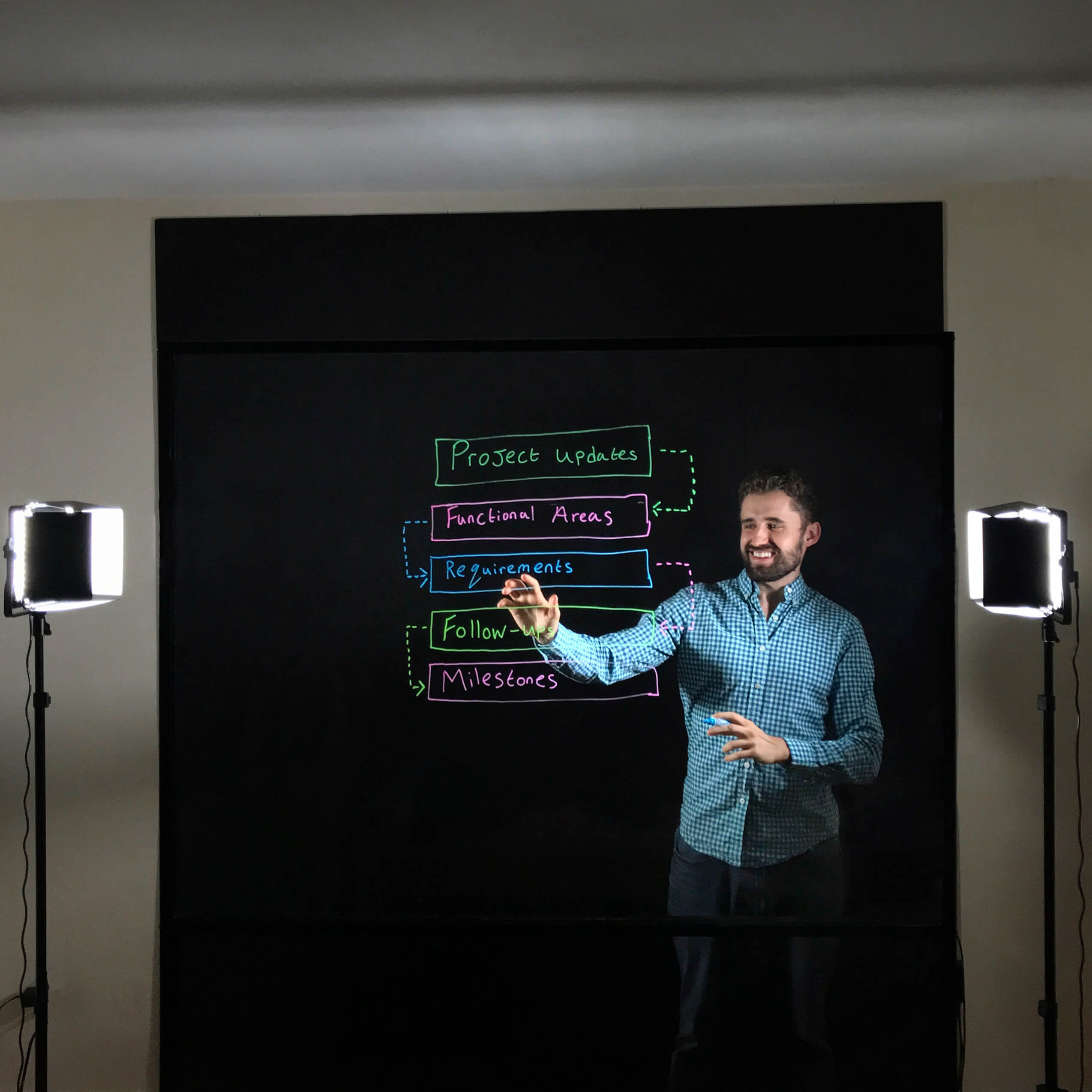 Made for Lightboard
An example of the Quartet pens in use on one of our Lightboards. The different pen colours help you present different concepts, ideas or sections in your drawings.

Have any questions? Contact us