Description
Lightboard Studio Black Backdrop
We've designed this innovative backdrop product, unique to Lightboard Studio, to make it easier for you to create the perfect background for your Lightboard videos.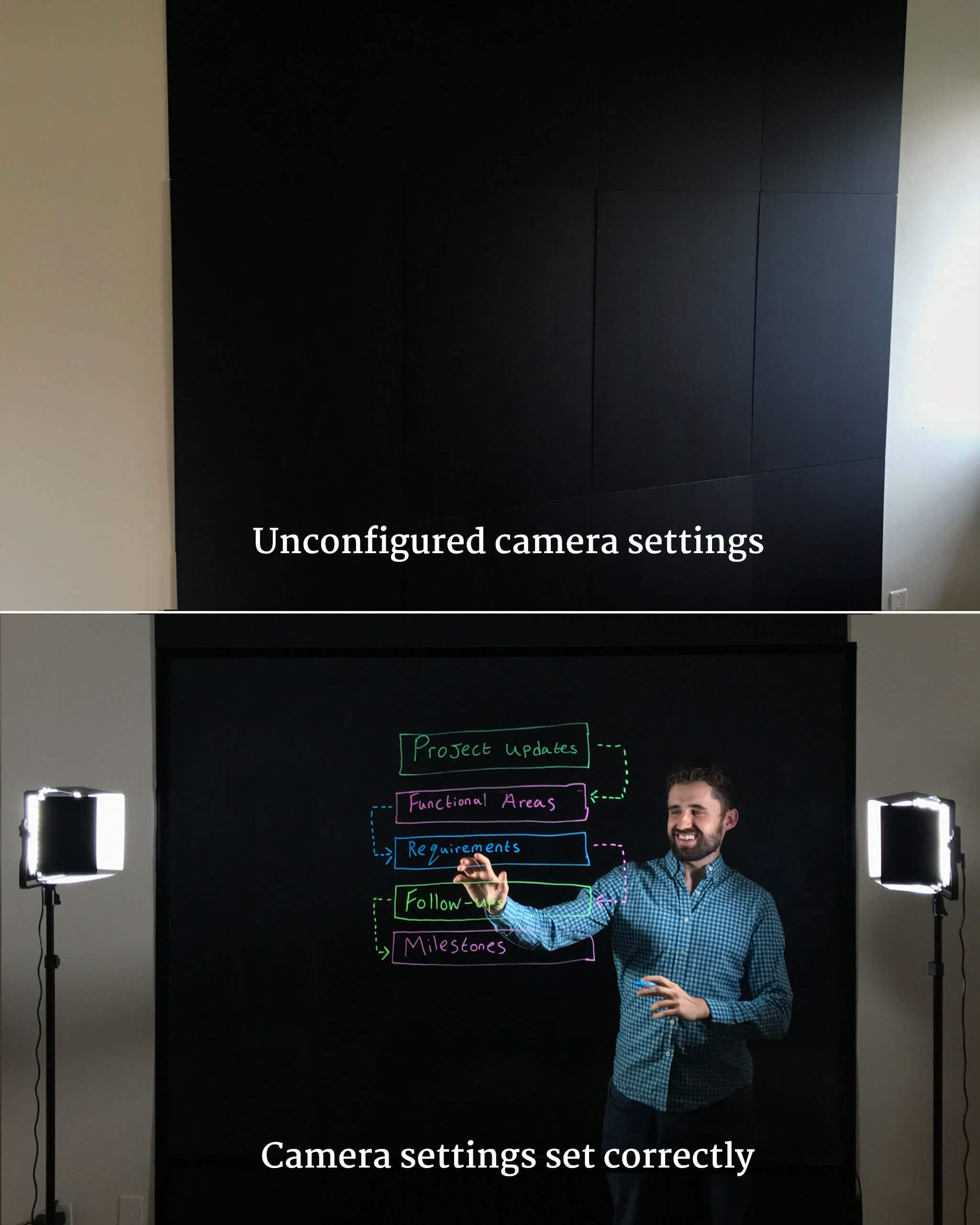 Achieve true black in your videos
The matte black surface of the panels prevents light glare and other distractions. After you have configured the camera settings, the panel edges become invisible to the camera. This creates that 'true black' background for your videos that help your audience focus on you and your drawings.
View our guide on how to set up a Lightboard studio to learn how to correctly configure your camera settings to record Lightboard videos.

5 Advantages of using our Lightboard backdrop
1

Matte black finish that absorbs light
Easily get a 'true black' background in your Lightboard videos. The matte surface absorbs light and is easily hidden on camera once you turn your camera brightness setting down.

2

Absorbs sound to prevent echo from the wall behind you
The foam density of the backdrop not only absorbs light but also sound as well. This reduces any echo that is being picked up by your microphone, making your videos sound better and your voice clearer.

3

Custom configuration and backdrop size
Choose how big your backdrop should be and install the correct amount that best fits your studio space. We supply enough panels for an extra-large backdrop.

4

Easily remove the panels without damaging walls
The wall hangers used to mount the backdrop panels can be removed cleanly and without damaging your office walls. Wall hangers are single-use, so please contact Lightboard Studio to order more replacement wall hangers if you need them.

5

Save valuable office space
No heavy and bulky frame, draping fabrics or large stands. These backdrop panels are designed to save space and keep your Lightboard studio minimal.

Have any questions? Contact us